Not a joke, though I know you were kind of hoping it was.
Picture embedded below
.
"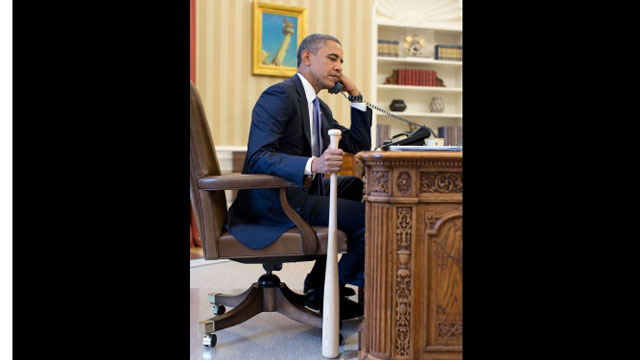 It's still a mystery why President Barack Obama was holding a baseball bat during his telephone conversation with Turkey's prime minister earlier this week.
And it just so happens that Turkey is involved with arming the Syrian rebels.
So given tonight's exclusive leak to Reuters, seems like the "mystery" of the baseball bat is solved.
"